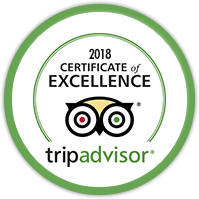 Guesthouse Chiang Mai
Joy's House Family welcomes you.
Traditional family guesthouse. Calm Culture and Nature Journeys.
Holiday and Helping at our Social Project



What you can expect

Our Family would like to invite you to stay with us in traditional way in the tropical garden of our parents' estate. The flowers bloom and the birds chirp here - even Joy's House is only 20 Min outside of the crowded City Center. (around 18km) After trips or shopping you can ease here in peace at the pool and enjoy a cold tropical Shake.
Your Welcome in Joy's House will be warmhearted. We live here with our Family, our grandmother Yai and our elder students of our children's aid project. Our 20 youngsters are well trained and guided by our Manager Team. Sometimes well happen minor mistakes - but be sure they will be offset by Charm and Athmosphere. Welcome in Chiang Mai we are looking forward to offer you unforgettable holidays.
This outstanding concept of Joy's House combines both: A lovely and unique experience beneath the beaten tourist path for our guests and the biggest chance in life for our youngsters.



Joy's House: so easy to enjoy so hard to forget

You will see: Joy's House is more than merely a fine homestay or an exquisite restaurant. We will take care that your stay is comfortable, and attend to your body and soul . We will guide you into the daily, surprising and unique Thailand outside Joy's House. You will experience Thailand beyond the beaten tourist paths.

Warmheartedly Welcome to Joy's House
Joy, Ulrike, Granny Yai, Jarm, Bow, Neab, Leonie, Sanit, Siriporn and all employees and trainees of Joys House.